As founder of Davis Branch Blueticks I would  first like to thank you for taking time to visit my web site.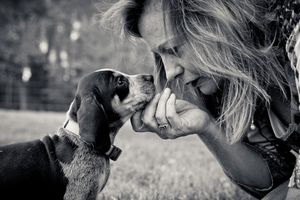 Davis Branch Bluetick Kennel is located on a 33+ acre farm in Middle Tennessee approximately 60 miles south of Nashville in Shelbyville. I began breeding bluetick hounds in 2004. I breed stricktly for the love of the bluetick hound. My adventures in bluetick hounds began as a child in Kentucky where we had a bluetick hound, Thumper, as our family dog. I remember him being strong, sturdy and protective, as well as, gentle and easy going. When I moved to Tennessee I learned a bluetick hound, Smokey, was the mascot for the University of Tennessee. My husband was a huge fan of UT football and loved watching Smokey walk the sidelines giving the signature bluetick bawl throughout the game. Soon we bought our first bluetick which incidently was named Smokey. It was very difficult to find a bluetick breeder in Tennessee which I thought to be rather odd since the bluetick is the mascot of one of the major univerisities here. One would think bluetick hounds would be all over the Tennessee area. I bought Davis Branch farm with the thought that Smokey and I would start a breeding program. After much research, I bought my first female, Sally, in 2006. The first litter didn't come until 2008. Now I have two awesome male hounds and five females. Currently, I am having four litters per year. All my hounds are Purple Ribbon bred with excellent hunting and bench show championships in their pedigrees. They are well suited for the family pet or as a top hunter.
     I am proud to announce that executives from, the internationally syndicated network, Animal Planet chose Davis Branch Bluetick Kennel to be featured on their program Dogs 101. The program aired on August 24th, 2011.  Mike Marshall flew in from Boston on April 30th and spent about four hours filming our hounds and puppies for a 3:28 minute feature. Mike sure got a workout in the summer heat while filming.  You can watch the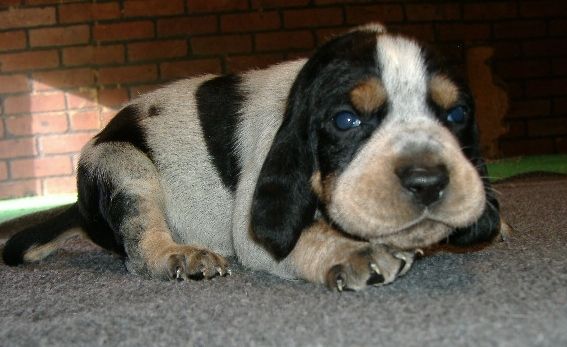 feature video by clicking the uTube link on our home page.

     Once again, I got THE CALL!

When the University of Tennessee's beloved mascot,

Smokey 9 injured an ACL during the 2011

football season, it was questionable if he would recover and resume the helm as king of Neyland Stadium. After undergoing therapy & some rehab it was determined surgery was necessary to repair the torn ACL. His health still in question, UT decided it was time to search for the next Smokey, 

SMOKEY 10

!  Tradition has been that Smokey's 1-9 were obtained from a kennel in North Carolina, so I've heard. These questions were raised, If Smokey was representing the

University of TENNESSEE

, why are we getting him from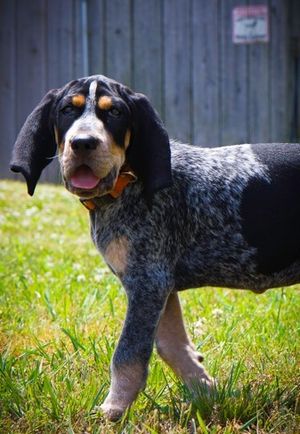 North Carolina? Why doesn't Smokey come from the great state of Tennessee? After all, isn't the bluetick coon hound the state dog too? All are very good questions which I am pleased to offer the solution. After discussion with 'the powers that be' at the university,
Charles & Cindy Hudson
contacted Davis Branch Bluetick Kennel. Shortly there after, on Febuary 21st, 2012,
Smokey 10
was born. Lil' Lucy Lulu and Pokey Joe produced a litter of 8 beautiful pups. Though Smokey 9 is still doing the job of mascot at UT,
Smokey 10 has been training hard and will take the field some time during the 2012 football season
. I'm sworn to secrecy so I can't tell ya'll.
       At Davis Branch Blueticks, I pride myself in providing great personal care to all my hounds.  I feed an all natural diet high in protein and omega fatty acids. I do not keep hounds on chains! My hounds have two pens that are approximately a quarter of an acre in size. The birthing suite is a very comfortable climate controlled 10X12 room that is cleaned & disinfected daily.

Davis Branch Farm